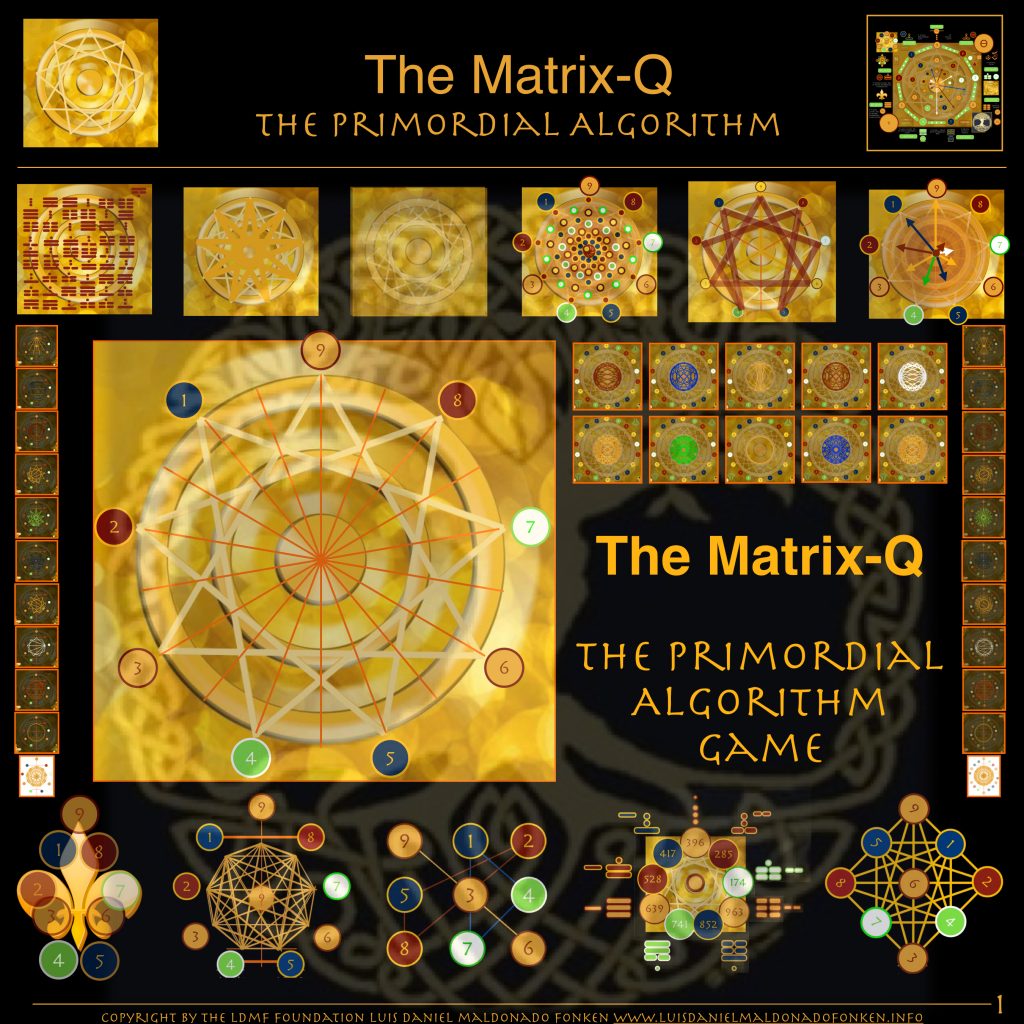 THE PRIMORDIAL ALGORITHMS CHALLENGE
Design a new algorithm for equality and strategic social management.
FOR EXAMPLE, within the context of:
The Upgrade of Democracy & The Primordial Economy
Gender Equality
Human Rights
Sustainable Development
Others
Case Study
EQUALITY, Democracy, Human Rights & Economy
Which is the role that plays "equality" in the algorithm of the strategic social management method known as "democracy" ?
If the algorithm of democracy would me a mathematical function/formula, why "equality"would need to be a constant?
Is it equality in reality a constant ?
In which way, when, where in relation to whom equality vary ?
When compared quality of living of individuals world wide ? opportunities ? rights and duties? the ability and potential capacity of individuals, clusters, to engage into those duties, rights or own goals/needs?
Are all humans "equal" ? equal in needs, potential, abilities, capacity, intelligence, opportunities, history, DNA, social strategic position?
How much effort "E"and time "T" needs an individual "X" of any DNA condition "D", any "L" location and "C"culture, any history "H"and family "F" in order to develop a capacity "K", skills "S" and position of impact "I" for a particular or whole set of duties "D" and rights "R", basic needs "N", goals "G" or sustainable wealth generation capacity "W"?
How does equality solve the matrix-function/equation of LIFE (E.T): (X,D,L,C,H,F,K,S,I,D,R,N,G,W) ?
This question is related to a book i am writing on economy "The Primordial Economy Handbook 0.1, Global citizen rank and the primordial holistic income" within the context of study of "The Upgrade of democracy" & "Global Culture Development & Civilization Advancement".
REF:
The Upgrade of Democracy
https://www.researchgate.net/publication/318019361_A_PTT_Tools_Exercise_The_PTT_First_Assessment_Case_Study_The_Upgrade_of_Democracy
"The Primordial Economy Handbook 0.1, Global citizen rank and the primordial holistic income"
https://www.researchgate.net/publication/318394090_The_Primordial_Economy_Handbook_01_-_The_Global_Citizen_Rank_The_Primordial_Holistic_Income
The Primordial Economy Gamified
https://www.researchgate.net/publication/313056352_The_Primordial_Economy_-_Gamified_Economy_-_Example_of_Household_Gamification_for_a_not_for_profit_organization
Latin American Development, Democracy, and Social Issues
https://www.researchgate.net/project/Latin-American-Development-Democracy-and-Social-Issues
Gamified Study of the Primordial Algorithms
https://www.researchgate.net/project/Gamified-Study-of-the-Primordial-Algorithms