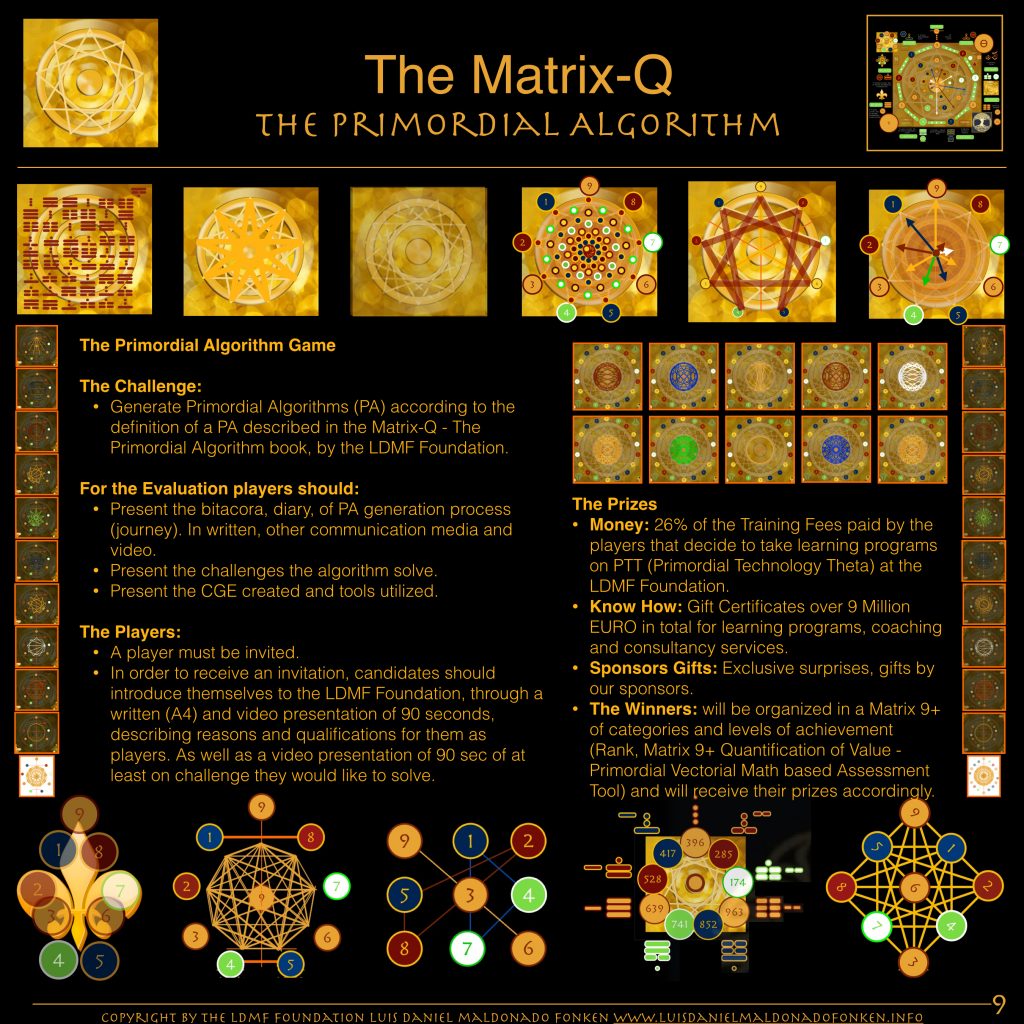 GENERAL INFORMATION
.Wealth: 27% of the game paid training programs and services will be shared between winers.
.Sponsors: Surprise Prizes given by sponsors, will inspire your creativity and intelligence.
.Gift Certificates: Over 9 Millions EUR will be shared in gifts certificates with the winners: training programs, coaching, consultancy, business incubation, start ups, technology innovation, exclusive services and publications.
.Get your own sponsors. Let the world know your skills. A list of qualified player that wish for a sponsor will be promoted by the LDMF Foundation.
.Get PTT Certified. Through the game, the assessment and rank of your skills will be made.
.Join a Network of Primordial Algorithms Designers, Solutions Designers, Know How Developers, Scientific Researchers, Technology Innovators, Strategic Managers, Entrepreneurs.
.Start your own business, by developing a primordial algorithm. Business incubation services will be provided to the winers.